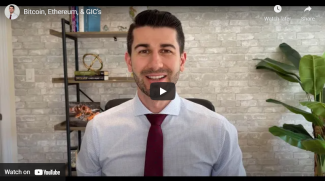 Bitcoin, Ethereum, & GIC's
This month I wanted to make you aware of an exciting development in the Canadian marketplace... investors can now access Bitcoin and Ethereum inside their portfolios! I'll also be talking about GIC's and how the low interest rate environment is forcing individuals to look for alternative solutions.

Click the video below to watch, and enjoy!